Friday, 21st January 2022 15:06 - by Moosh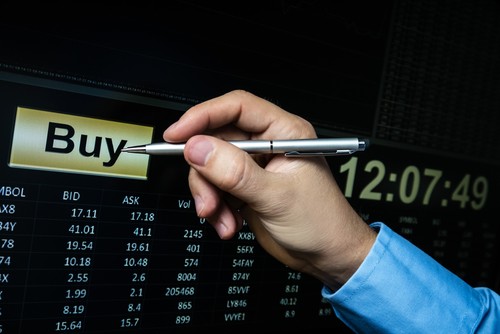 I imagined myself as a reader of these recent blogs and wondered how I would go about creating a simple volume buying method.
I quickly came up with the following strategy:
For daily volume between 1m and 10m, round down to the nearest million shares and equate that to £, for example, volume of 4.867m would result in a £4 day.
For volume of 10m or more, equate it to a £10 day.
For volume of less than 1m, equate it to a £1 day.
A worked example here:
Day 1 = 5.87m
Day 2 = 487k
Day 3 = 9.67m
Day 4 = 13.431m
Day 5 = 6.845m
These days would accumulate a volume buy running total of:
£5 + £1 + £9 + £10 + £6 = £31
I would expect to not require more than £1,000 before turning a profit. Other variables/restrictions I can introduce are:
- Day 1 choice
- Size of buy, for example, buy when running total reaches £300
- Whether or not buys must only average down
- Option to scale up or down, subject to fundamentals
While you may feel like investing leaves you powerless, you can see that there are many ways where you CAN exercise control, manage your expectations better, and use the market to influence the size of your investment and the timing of those volume buys.
Reference
Pump Up the Volume – 20 December 2021 blog entry
Trend identification – 22 December 2021 blog entry
Volume Buying and Money Management – 18 January 2022 blog entry
The Writer's views are their own, not a representation of London South East's. No advice is inferred or given. If you require financial advice, please seek an Independent Financial Adviser.