Tuesday, 18th January 2022 09:53 - by Moosh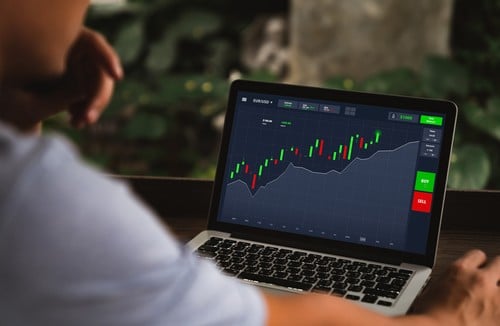 From experience, the majority of standard unscaled volume buys for AIM companies required up to £600 before turning a profit, but as a safety net I allocate a maximum of £1,000. If the volume buy hasn't been profitable once £1,000 has been bought (which would take 9+ months after a major price peak in a strong trend), then it may be due to one or more of the following reasons:
- Low frequency and/or low quality newsflow
- Cash status/stability is not obvious
- Excessive weak holders present
I would expect investors to exercise sufficient due diligence regarding fundamentals before buying so these circumstances should be rare. Personally, I would buy the first £600 of the allocation with standard volume buys and the next £400 scaled down to a third of the remaining volume buys.
- Catch up with Moosh's previous blog posts here
If I wanted to scale up, for example, by 1.6x the standard volume buys, then the total allocation would be £1,600 with a £960/£640 split for the switch from standard buys to a third, as explained above.
A good way to steadily grow the portfolio is to gradually scale up with each new investment.
The first volume buy trade has no scaling, so is the standard volume buy, allocation of £1,000. Once this pays out, scale up the next volume buy by 10%, therefore allocate up to £1,100. The next scale up would be a further 10% increase on £1,100, which would be an allocation of £1,210, a scaling of 1.21x the standard volume buy.
This method is logical, careful, organised, and unemotional with respect to buying but means you can always be ready for the next price cycle with fresh capital to recycle in the same or different company. Price movement is cyclical, that's a fact, so keeping investments restricted to a small group of companies means after a few cycles, a keen audience should be established ready to shore up the next uptrend, subject to continuing generally positive fundamentals.
The Writer's views are their own, not a representation of London South East's. No advice is inferred or given. If you require financial advice, please seek an Independent Financial Adviser.