Tuesday, 1st June 2021 09:42 - by Moosh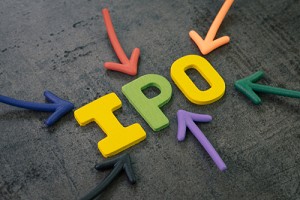 The initial public offering or IPO of a company entering the stock market is often accompanied by enthusiasm and a sense of freshness. As an investor though, IPOs do not feature on my radar. From previous blogs, the general themes required for me to show an interest in a company is stability, communication, and organisation.
A newly listed company has no history. I have no idea what the financial statements look like to see how capable the current crop of directors are at managing money and what the cash burn looks like.
Companies usually come to market to raise capital so it's usually the case that there is unlikely to be meaningful cash generation to reduce chances of near-term further placings. It will take at least two years of financial results to get even a little idea of how suitable the board is.
Regarding communication, if none of the directors have long term experience of being on the board of a listed company that has achieved sustainable growth in shareholder value, then this too is a massive unknown as keeping the market entertained on a regular basis with a generally positive story will help to keep investors close and stop them being attracted to other companies which communicate better.
Investors and traders are fickle and there are tens of hundreds of companies vying for the same attention and they need to be match fit from when the starting pistol sounds. Cellular Goods (LSE:CBX) had its IPO about three months ago and the price has tanked. There has been little newsflow since the IPO so I'm not surprised price has deteriorated in this way.
In relation to communication, the response of the market is reflected in a price chart. Now whether you like it or not, market makers (MMs) make the markets. They don't play games. I've been doing this long enough and I understand at a basic level that MMs make a market when price and momentum cycles are aligned and the technical picture for multiple indicators on multiple timeframes have to align accordingly.
These are not things random investors can do, hence why MMs exist. I trust the MMs to make a market in response to newsflow when THEY are ready. This is why sometimes positive news has a delayed reaction – if the technical set-up isn't optimal on news day then just wait for MMs to jiggle price so everything is in correct alignment.
This might take hours or days but it will be obvious (to me at least) when the market is officially being made. An IPO with no price history has an uphill battle from the start given that technical indicators require an input of time which can be anything from nine to 52 periods depending on the specific indicator. Personally I need at least a year of price data from a technical point of view before I can make adequate investment decisions, subject to an appropriate fundamental story.
Each to their own of course but companies wanting to attract investors, especially regular buyers, need to give them continual reasons to interest them in the early days to subconsciously attract them as future long-term buyers.
Organisation of projects, funding, and communication are the key areas which potential investors of a new listing will be assessing the board by. Critically, IPOs must remember that they need to think outside of their own bubble.
Why would I invest in them and trust them with my capital when I have been invested in other 15+ year old companies whose directors/CEOs are not uncertainties and who have time and time again proved that they understand the nature of the market and rise to the challenge without becoming a victim of complacency.
Why is the new kid on the block any more special? After all, the way MMs make a bull market is standard at any price – it goes through the same technical features, starts at one price and ends at another price with an up move in-between in relation to the strength of buyers. By coming to market, an IPO loses control and unless it understands the relationship between price, newsflow, and audience, then it will be eaten alive. Companies have a responsibility to its shareholders for understanding the basics of investing. Money is serious business and investors deserve to know that they can trust their capital in companies which can organise effectively and attract the desired audience. All this takes time.
The Writer's views are their own, not a representation of London South East's. No advice is inferred or given. If you require financial advice, please seek an Independent Financial Adviser.