Monday, 10th January 2022 10:09 - by Moosh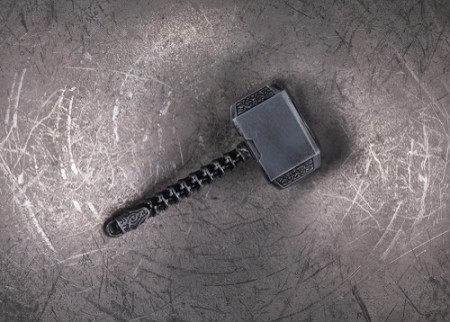 In another early test I decided to volume buy Thor Mining (LSE: THR). Here are the buys generated from market volume since the price peak in June 2021:
26 July 2021
- 14,520 shares, £126.91 (break even 0.93p)
9 August 2021
- 5,986 shares, £53.63 (total 20,506 shares, £180.54, break even 0.92p)
12 August 2021
- 13,144 shares, £100 (total 33,650 shares, £280.54, break even 0.858p)
10 September 2021
- 10,000 shares, £77.25 (total 43,650 shares, £357.79, break even 0.838p)
These were sold on 13 September 2021 for 7.93% profit. The buys satisfied the rule that they should average down the total holding.
Above: THR six month chart
In August 2021 there was a placing and unlike most people, I didn't throw my toys out of the pram and just continued to follow the volume buying rules. THR eventually absorbed the effect of the placing and after my last buy, price moved up as volume exceeded v20*.
- Catch up with Moosh's previous blog posts here
If you like AIM companies but don't want to play high risk, then diversification using volume buying can be a useful tool to grow your portfolio, even if you only want to trade the short term price swings for trends of up to a month.
*v20 is 20 day average volume
Reference
Pump Up the Volume – 20 December 2021 blog entry
Trend identification – 22 December 2021 blog entry
The Writer's views are their own, not a representation of London South East's. No advice is inferred or given. If you require financial advice, please seek an Independent Financial Adviser.