Monday, 7th June 2021 09:30 - by Moosh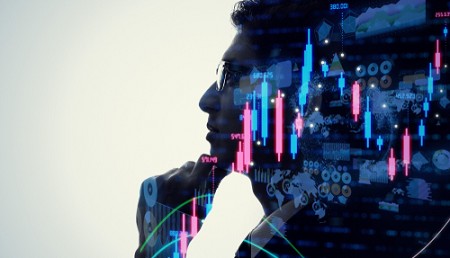 It must be about 28 years now since we were in the same German class, if my memory is correct, and of course we played in the school orchestra in different sections, but other than nods of acknowledgement as we passed in the corridor, we spun in different circles and never needed to interact to any great degree. But for 7 years of secondary school we were certainly aware of each other. He didn't offend me, and more so, his behaviour towards our peers was respectful. Fast forward 25 years since we left school and he has used his strengths to become an entrepreneur.
Who is this 'he' then?
Well, he, is Gavin Sathianathan, the co-founder and non executive director of the recently listed Oxford Cannabinoid Technologies Holdings (LSE:OCTP). He comes with an impressive job history that spans this globe and having established himself in the medical cannabis arena, the listing of OCTP is helping the company along a path that aims to replicate the story of GW Pharmaceuticals. To me though, he'll still just be Gavin from school.
OCTP will be spending the best part of the next 18 months building up to the start of its clinical trial with, I assume, its lead compound - OCT461201 – for potential use against irritable bowel syndrome and neuropathic pain. There's not much else to say currently. It will be interesting to see how it adapts to being the new kid on the block on the stock market and to see how well the board uses what it has to communicate their story to the masses.
I must stress that OCTP is an exception to the rule when it comes to my feelings about initial public offerings. It's a rare opportunity for me to be familiar with a director. I am no stranger to making my thoughts about companies known to the insiders who have the power to make things happen but in most cases there is often a period of a few months where I am literally just a random stranger and directors tend to ignore me until I 'prove' myself, which to be quite honest is getting boring after I started directly contacting companies since 2013.
If you've made profit in Beximco Pharma (LSE:BXP) (since the last time it was around 15p), Proton Power Systems (LSE:PPS) (since it was last under 5p), and Blackbird (LSE:BIRD) (since it was last around 7p), then the common theme has been an intervention from myself with the company when I was a shareholder. I continue to make my thoughts known with a variety of other companies and I have a few CEOs who do trust my opinions on whether or not their story is being received as expected or not and provide technical advice in relation to price/momentum cycles because I know it's relevant and I know no one else will adequately provide such comprehensive and unbiased information for free.
I've got their (and your) backs, as the saying goes.
So stay tuned to OCTP if you want exposure to the potential of cannabinoids in healthcare. My investment strategy for OCTP is no different to any other company. I will risk no more or no less than with companies which have been around for 10+ years as my method is generic and applicable at any price.
The Writer's views are their own, not a representation of London South East's. No advice is inferred or given. If you require financial advice, please seek an Independent Financial Adviser.