Friday, 11th February 2022 12:38 - by Moosh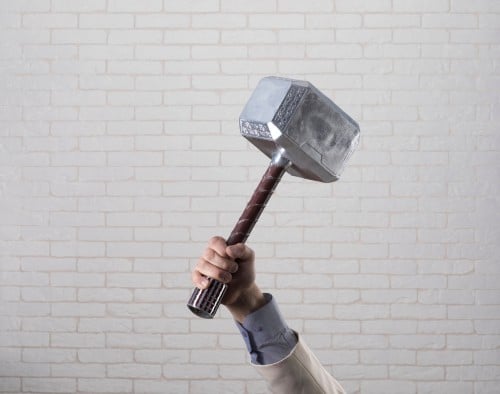 After creating the simple volume buying method I was excited to test it out. This simpler method, for companies with daily volumes tending to be under 5m, actually uses less capital than the original buying method which I tested last year. This is preferable to me, but is also scalable in either direction subject to news quality and frequency.
I chose to return to Thor Mining (THR) as there had been reasonable newsflow shortly up to and since the September 2021 price peak, and with another placing recently done, cash status was assumed as satisfactory.
For an unscaled test, assuming a maximum spend of £1,000, using the September 2021 price peak as the anchor point, I bought 43,654 shares on 10 January 2022 for £301.
All was ticking along nicely until a harsh price reaction to a negative update. I chose not to top up and decided to wait for the next update to see if future buys could be viable. I was still happy with the overall picture so selling at a loss was never an option. As luck would have it, a positive update was shortly released soon after which promptly saw the price recover to pre-drop levels.
The hold was sold for 7.5% profit on 9 February 2022.
The key to this story is that I didn't panic when the rest of the market did in response to the negative update. The risk was already priced into my strategy as I hadn't bought the maximum spend so future top-ups might have been required if I felt them to be necessary. Market makers tend to use negative news, either company driven or from global influences to shake out weak investors who are easily scared. These create excellent buying opportunities for those strong investors who were waiting to buy or for unexpected top-ups for long-term fans.
Reference
Pump Up the Volume – 20 December 2021 blog entry
Trend identification – 22 December 2021 blog entry
A Simple Volume Buying Method – 21 January 2022 blog entry
The Writer's views are their own, not a representation of London South East's. No advice is inferred or given. If you require financial advice, please seek an Independent Financial Adviser.