Monday, 21st February 2022 11:28 - by Moosh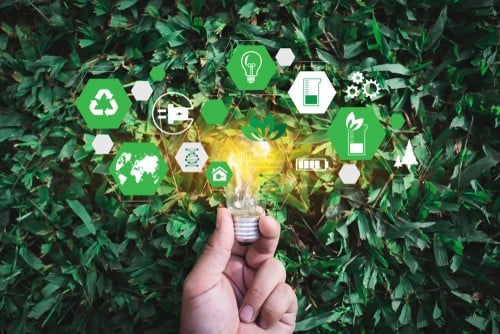 ITM Power (ITM) has had a phenomenal rise in market value over the last few years which was initiated by a breakout around the start of May 2019. What can other companies learn from this example in order to benefit their loyal shareholders?
The standout feature of this has been the sustainable generally positive newsflow since November 2018 right up until the peak of January 2021, with 21 of the 24 months from November 2018 having fresh news to captivate investors and keep them interested and possibly adding further to their holding. Throughout this entire period ITM ensured it was cash stable in order to maximize the effect of firing news update after news update.
This is a fantastic example of when a company demonstrates its organisational skills and uses them to benefit all stakeholders, and that's the kind of thing you want to look out for in AIM-listed companies. Communication is paramount and it's vital that companies do not become complacent anytime on their journey, in order to maintain control of their long-term direction. Once a board of directors understands this super basic concept that even a child can understand, only then can the board be truly aligned with its investors.
I was interested in backtesting ITM with my volume buying strategy. Using 7 November 2018 as the starting anchor date, my first volume buy would have been on 5 February 2019 at 18.63p and strangely enough there were NO further volume buys required after that with my set of buying rules. Isn't that amazing? I think it's amazing.
As it happens I was not a holder of ITM during any of the boom time and have had no previous direct communications with the company so this story is a great template for AIM-listed companies to follow if they want to achieve the same success. This isn't a one trick pony as both Greatland Gold (LSE: GGP) and Proton Power Systems (LSE:PPS) have experienced similar boom times over the last few years by simply maintaining cash stability while delivering an overwhelmingly positive newsflow on a long term basis.
If this has prompted a few thoughts for you or if you think a company you are invested in needs a wake up call regarding how they could optimize their communication output for maximum impact then feel free to share this commentary with them. As a community we can and should be learning from each other, especially if there are simple and low cost ways to driving value growth for shareholders.
Who's with me? Let's start a REVOLUTION!
The Writer's views are their own, not a representation of London South East's. No advice is inferred or given. If you require financial advice, please seek an Independent Financial Adviser.