Friday, 9th July 2021 09:23 - by Mark Palmer and Ben Timms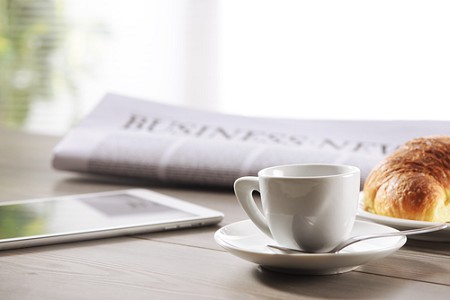 The UK economy is growing, largely being propped up by the hospitality sector, as retail sales, pubs and restaurants all were the major contributors to the 0.8% growth we saw in May from April.
This is good news, however the expectations were for there to be growth of around 1.5% month-on-month. The Office for National Statistics (ONS) revised down month-on-month grow from it's previous estimate of 2.3% down to 2%.
The UK's service sector which contributes around 71% to GDP, grew by 0.9% from April, including a huge 37.1% monthly jump for accommodation and food services.
It will be interesting to find out how England progressing so far in the Euros will have helped the hospitality sector this month, especially as we are seeing signs of slowing in growth figures.
Despite the slowdown in May, the growth of 0.8% is still faster than the growth rates we experienced pre-pandemic, although it also means that GDP was 3.1% smaller at the end of May, than it was in February 2020, before the pandemic, so we have some way to go to complete the recovery.
The signs that the economy is starting so slow, give credence to the Bank of England's assessment that the underlaying data causing inflation to rise so much, is transitory, a bit like a sprinter coming out of the blocks, they can only accelerate for so long before they plateau.

We are now getting calls from Rish Sunak, for as many people as possible to return to offices as of 19th July, once restrictions have been lifted, however that is going to be impaired by the overly sensitive NHS Covid app, which is now being recalibrated, to prevent surreptitiously putting the country back into lockdown.
As it stands, the latest figures show that 356,036 people were told to isolate in England for the week ending 30th June, up 62%.
Sajid Javid announced measures earlier in the week to alleviate anyone with double jabs of having to isolate, which come into effect on 16th August, which despite sounding like good news, also came with a warning that cases could rise through 100,000 a day, which means that even if deaths remain flat, with 700,000 cases a week likely to be on the horizon.
As things stand, around 1.4 million people will need to be in quarantine. This is a steep learning curve for the Government, and we expect there will be future developments as it is being reported that the population are deleting the app to prevent being requested to isolate, who saw that coming..?
Mr Javid also announced that anyone returning from amber list countries will not have to quarantine on return to the UK, which has led Easyjet (LSE:EZJ) to proudly announce that bookings to amber list destinations increased by 400% as we all scrambled to get away. Quarantining has massively impacted the travel sectors ability to recover from the pandemic, as it was too convoluted for travellers to get away and return, however as that is no longer the case, there could be a jolly holiday after all.

The UK's existential Brexit divorce rolls on, the European Union have between the member states come to the decision that the UK now owes €47.5 billion as part of the settlement process, which is a significantly higher figure than initially anticipated.
This figure is derived from an evaluation which reflects the UK's ongoing commitments to the EU programs it is still benefiting from. The reality is that the EU still have a firm grip on the UK, which we see surface from time to time, such as with the Sausage Gate, where last month the British companies were banned from selling chilled meats into Northern Ireland, a clash may I add, which is yet to be resolved.
The ONS have calculated the figure to be around €41.4bn. Yet another chapter in a fairly unsavoury separation after 47 years of EU membership. The initial first payment is due in 2021, of €6.6bn, with the remainder to be paid later.

Finally, broader markets had a down day on Thursday, with European stocks taking the brunt of it, dropping the most in two months, as concerns for over economic growth and stimulus meant investors shifted out of year's winners of the reopening trade.
The Stoxx Europe 600 Index, dropped 1.7% lower from its record high, amid concerns that the rapid spread of the Delta variant will curb recovery. Spiralling lower this week are also long-term treasury yields, alongside a decline in bond-market inflation expectations.

Monday morning will no doubt provide a very different landscape for anyone living in England or Italy, so I can only leave you with these profound words:

It's coming home.
This article was taken from Hamilton Court FX.
The content offered is for information purposes only and should not be interpreted as a solicitation to offer to buy or sell any currency. The information on which this communication is based has been obtained from sources we believe to be reliable, but we do not guarantee its accuracy or completeness. All expressions of opinion are subject to change.
The Writer's views are their own, not a representation of London South East's. No advice is inferred or given. If you require financial advice, please seek an Independent Financial Adviser.