Monday, 12th July 2021 09:12 - by Mark Palmer and Ben Timms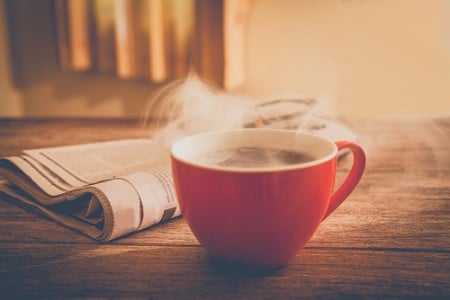 HR experts have said that 35% of employees in the UK have requested today off, and after the Italian Job, who can blame them. England were brutally defeated in familiar fashion by Italy in a penalty shoot out, having missed three consecutive penalties. Boris Johnson said England 'played like heroes' and they 'did the nation proud and deserve fear credit.' Hind sight is a cruel and sullen mistress, and in a misfortunate twist of fate, penalty specialists Rashord, Saka and Sancho failed to hit the back of the net. No doubt by the time some political commentators make it to the news channels, this will have something to do with Brexit! The players and staff gave the country hope, and performed admirably, hats off from HCFX to the England team, congratulations to Italy for playing a fantastic tournament.
Prime Minister Boris Johnson does have a serious announcement to make today, as he prepares the nation for freedom day. Despite allowing 60,000 fans to enter Wembley last night, the message will be to exercise caution. The fourth step of the government's roadmap out of lockdown is on the horizon, with practically all restrictions close to being lifted, however he is likely to reiterate that the global pandemic is not over yet.
The announcement is likely to come later in the afternoon, to inform the public of whether the easing of restrictions will go ahead, I can't help but think that had we won last night, it would have been significantly easier to break the news to a lot of us that there could be a delay, while the Delta variant is brought under control, however that is not out of the realms of possibility. The narrative from Whitehall is leaning towards restrictions being lifted as planned, with Health Secretary Sajid Javid teasing everyone that, 'we are tantalisingly close to the final milestone in our roadmap out of lockdown, but the plans to restore our freedoms must come with a warning.'
Israel announced yesterday that they are considering offering booster shots of the Pfizer vaccine to anyone with a weak immune system, in the first indication that the shot loses its effectiveness over time. Israel pioneered a vaccine rollout and were far ahead of the curve in immunising their population, however infections which were at single digits are now at around 450 a day, with the rapid spread of the Delta variant. Israel are not only looking to offer booster jabs to those with weaker immune systems, but there is also a decision pending for a wider roll out. All eyes are firmly on Israel now, as to how their infection and death rates are going to evolve, with this development.
Pfizer seem to agree with the Israelis, insofar as requesting the US and European regulators to authorise a booster shot, citing an increased risk of infection after six months, however they are facing wide criticism for not releasing the data publicly. Half of the patients in hospital in Israel with a severe condition have been fully vaccinated, however the majority of those are from high risk groups, over the age of 60 and with prior health issues. There is a very visceral fear that this could be a precursor to the vaccine's efficacy diminishing over a 6 month period as Israel vaccinated 60% of their population with Pfizer.

There has been wide level looting and violence in Johannesburg over the weekend, as former South African President Jacob Zuma began a 15 month prison sentence for contempt of court on Wednesday. The sentencing and subsequent imprisonment of Zuma has been seen as a test of the post-apartheid nations ability to enforce law fairly, even against those who held high office, which comes 27 years after the Africa National Congress (ANC) ousted the white leaders in an effort to cultivate a more democratic rule.
Unfortunately, the jail time for Zuma has exposed big rifts within the ANC, however for the time being, the police have said that most of the criminals are taking advantage of the tempestuous situation by stealing and causing damage. This all comes, as Zuma refused to give evidence at an inquiry into high level corruption during the 9 years he held office. Unconvincingly, Zuma denied there was any corruption and refused to cooperate with the inquiry, which had been formed during his final months in office. Zuma is trying to challenge his sentence from the constitutional court, citing his frail health and the chance of catching COVID-19, however members of parliament were "sympathetic to the persona difficulties confronting former President Zuma. However, the rule of law and supremacy of the constitution must prevail."
"Everybody would love to go to space", says Sir Richard Branson, which is easy to exclaim, when you are charging approximately $250,000 for the privilege, with prices forecast to rise even higher. Yesterday Branson launched himself into orbit, literally, on a Virgin Galactic rocket, beating Amazon founder Jeff Bezos, who is flying up later this month in his Blue Origin rocket, and charging someone $28m for the privilege of joining him. The wealth measuring contest has begun, Branson hit an altitude of 80km (about 262,000 feet) which is where the US recognises the edge of space to be, while Bezos, not to be outdone, is pitching for an altitude of 100km (about 328,000ft) in a few weeks, to think, most of us would be pleased with return flights to Corfu right now.
As ever, best wishes.
This article was taken from Hamilton Court FX.
The content offered is for information purposes only and should not be interpreted as a solicitation to offer to buy or sell any currency. The information on which this communication is based has been obtained from sources we believe to be reliable, but we do not guarantee its accuracy or completeness. All expressions of opinion are subject to change.
The Writer's views are their own, not a representation of London South East's. No advice is inferred or given. If you require financial advice, please seek an Independent Financial Adviser.