Friday, 28th May 2021 15:22 - by Rajan Dhall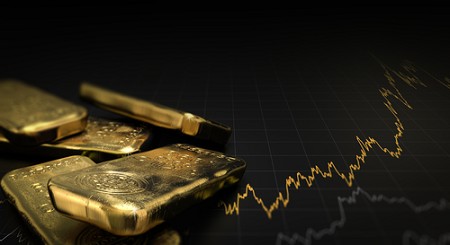 This week I will be more light on the macro news and focus more on the price action. That being said, there has been some stories we cannot ignore.
Last week we noted that China is looking to curb the rising cost of commodities prices by introducing some measures. This week we have had more details surrounding the plan.
First of all, it has been rumored that the government is looking to stop funds and investment banks from investing in base metals and raw goods, and in another twist, they are looking to produce more commodities in-house rather than secure goods from other nations.
Beyond this, the Chinese yuan has been rising in value and this makes importing goods cheaper for the nation and its companies. The administration has denied that it has been done as a reaction to higher prices but many analysts have been speculating this is the case.
Elsewhere, the workers at the Chilean mines at Spence and Escondida have once again gone on strike. Escondida produced 1.19 million tons in 2020 and Spence produced 146,700 tonnes of Chile's total 5.7 mln tons. so you can see this could have a big effect on supply.
The copper futures weekly price chart below shows that prices have moved up again this week. It is difficult to say which story will have more weighting on the price but the support levels at $4.37/lb and $4.14/lb look firm.
From a technical analysis perspective, the channel formation on the RSI indicator looks vulnerable and needs to be watched. There has not been a deep retracement in a while and it is not too far-fetched to say that a retracement between 25 and 50 cents is not unachievable as it has happened on the past two retracements on this chart alone.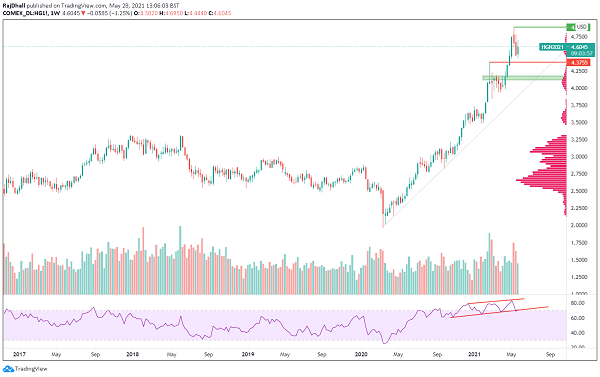 Source: TradingView
Gold has had another good week but it looks like the yellow metal is running out of steam this afternoon. It is hard to say if this rally will create a lower high at the red zone near $2k or if the price will rally up to the previous all-time high at $2089.2/oz.
The technicals suggest that the rally is continuing for now and the trend looks set to run.
On the downside, it is perfectly conceivable that the trendline could be retested again and it is very close to the green support zone too. It seems to be a game between the two next support and resistance zones but for now, the bulls are clearly in charge.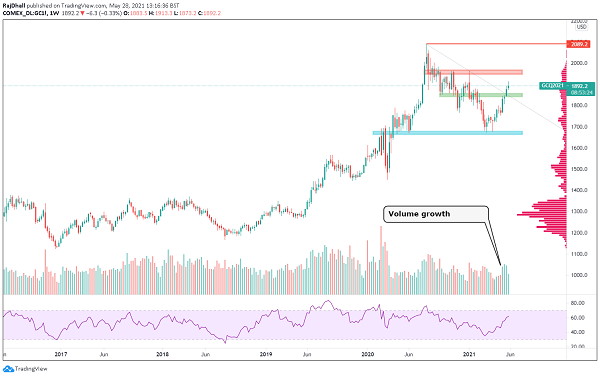 Source: TradingView
The Writer's views are their own, not a representation of London South East's. No advice is inferred or given. If you require financial advice, please seek an Independent Financial Adviser.