Thursday, 26th September 2019 10:19 - by Rajan Dhall
The Pearson's share price gapped down massively this morning after the Co. said "weaker than expected" sales in its US higher education courseware division mean adjusted operating profit will hit £590 million, far off the exp £640 million.
Lots of schools are moving over to digital-based solutions at the moment but the trend was seen to be much higher in the UK and it seems that the US are catching up.
Chief executive John Fallon commented saying "The third quarter has been significantly weaker than we expected in US Higher Education Courseware,". He then added, "Whilst difficult in the short term this places more importance on our work to remake this part of Pearson and we are exploring new ways of deploying our new technology platform so that we can offer students highly affordable, convenient, adaptive, digital courseware."
So the companies plan to move over to the digital age needs to speed up! Wey Education (WEY:LN) is an online education company listed in the UK and recently shares have risen around 100%. Although it is a relatively small-cap share it shows how some education companies capitalise on the push to digital educational products. I wonder if one of the bigger boys will bid for them?. Although they focus on the corporate sector, Leaning Technologies Group (LTG:LN) are also an online educational company that has shown a massive growth in their share price in recent times.
As for Pearson keep an eye on their plan to move over to the digital age and how quickly they plan to implement it. I for one, am not sure if they are behind the curve on this issue but they have massive contracts in place and could convince their current customers to move over to their new digital range.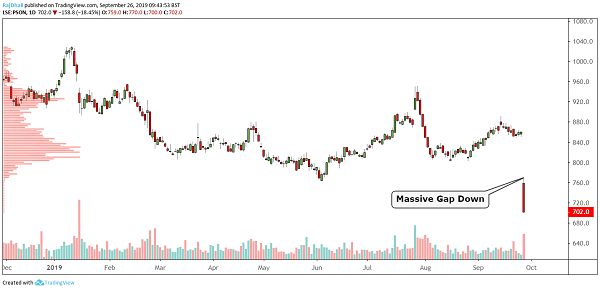 The Writer's views are their own, not a representation of London South East's. No advice is inferred or given. If you require financial advice, please seek an Independent Financial Adviser.