EUR/USD looks to further downside
EUR/USD's wider downtrend seems set for a continuation, now that the price has dropped below the July low.
Late-March's low at $1.17 now comes into view, followed on by a fall towards $1.16 and levels last seen in the final months of 2020. Selling rallies appears to be the way to go, after the late-July or early-August bounce faltered at $1.19.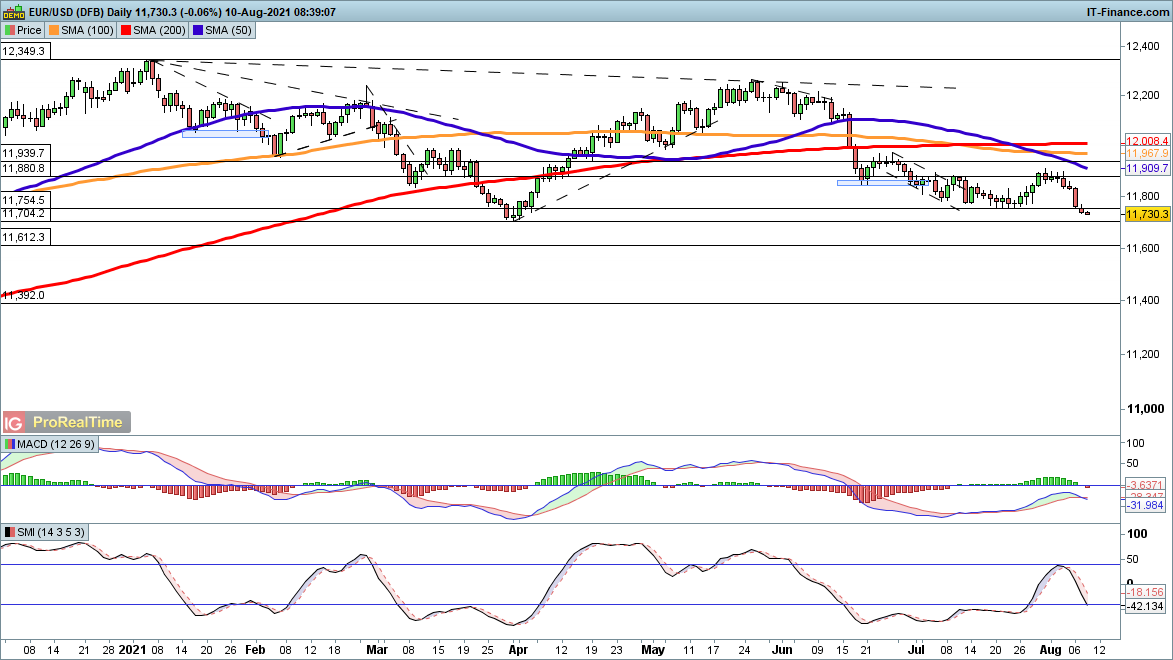 GBP/USD rally begins to wind down
After a bounce in the second half of July, GBP/USD's bullish momentum appears to be fading, as the price drifts down from the $1.398 high at the end of July.
There is as yet little sign of a move higher, and instead sellers have the upper hand, with $1.376 and $1.36 now in their sights. A more bullish view requires a rally back above $1.39, which would breach the descending channel in place over the past two weeks.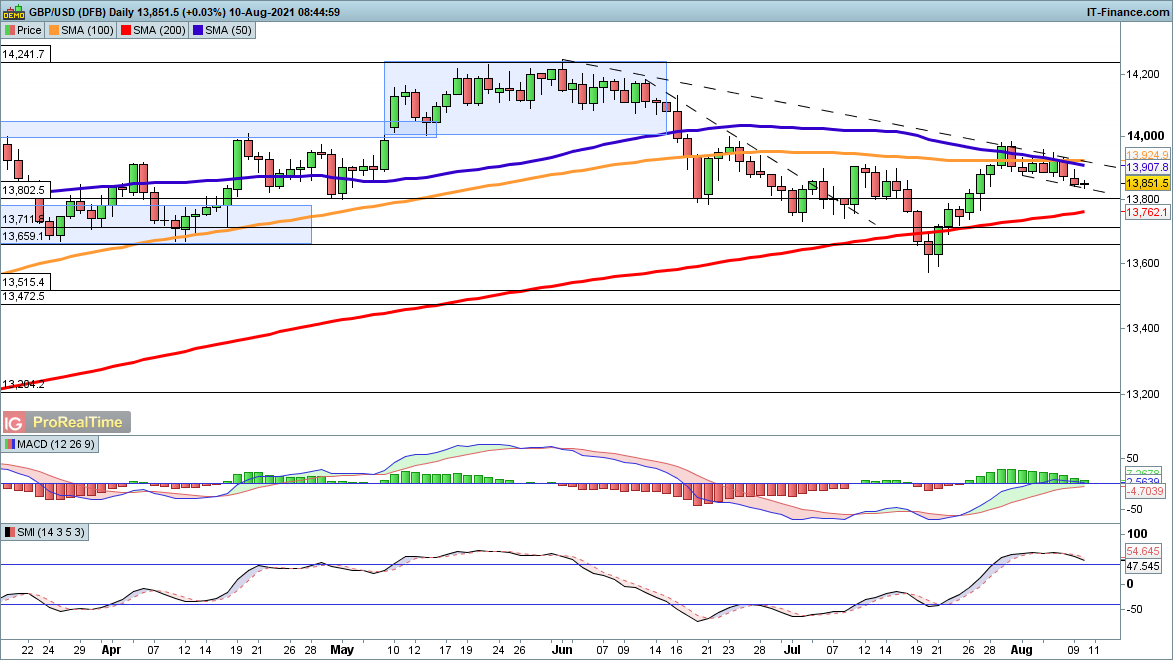 USD/JPY targets recent highs
Dollar strength continues to bolster USD/JPY, which now has the ¥110.60 highs from July in its sights.
Above this, the ¥111.00 and then ¥111.60 highs come into view. The bounce from the low of late August has restored the bullish view, which had looked at risk in the second half of July, but now it needs to clear the July highs to really suggest that a big new move higher is underway.