Monday, 9th April 2018 08:48 - by Moosh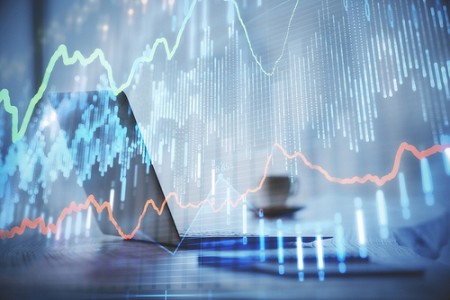 After a long while away I return with a fresh new style of investing, and yes, I mean investing long-term. I will only focus on 3 companies at any one time but will monitor the unfolding of their stories over the long-term (2-3 years) and I will also mention when I have changed my holding size in these on a weekly basis when necessary.
These investments are not to be filed under 'miss it, miss out' so don't be obsessed with the timing of buying if any of these company stories take your fancy. A group of investors alongside myself are long-term holders and have spent already enough time invested in these companies over the years and also communicated often with them directly in relation to our positions and our buying strategy.
Juniper Pharmaceuticals (NASDAQ: JNP)
First off, a recent winner! Having bought JNP at the start of 2016 and collected various tranches between $5.35 and $8.5 we sold out at $12.58 for a 53% profit. We may return to them in the future but currently we sit out for 6 months.
Asiamet Resources (ARS)
I have been an investor in ARS since around 2010 when it was Kalimantan Gold. Following its transition to Asiamet Resources, originally with Tony Manini at the helm, the company has spent the last few years going all in with its main Indonesian assets. ARS is currently actively concerned with 3 projects simultaneously right now and with a recent flurry of news regarding Beutong, BKZ drilling, and the BKM feasibility study, we are excitedly looking forward to the BKZ maiden resource statement due within 4-6 weeks. The following video with Steve at Proactive Investors has an excellent summary of where the company is at right now on multiple fronts so it would be well worth a look if you are new to ARS. The company's joint broker has initially put a 20p target for ARS, but we feel it's a buy to 18p to sell at 20p for any short term investors interested. Clearly our timeframe is long-term and will be holding for 50p+ in the next few years and will be buying accordingly.
Empyrean Energy (EME)
We have been invested in EME since 2008 continuously and while short-term investors will be looking to Dempsey gas flow test results for potential triggers to movement, we are most interested in the China drilling due to begin in 2019. We are buyers of EME up to 50p initially so are not concerned with short term news and will buy as and when we believe it to be appropriate and inform you in future updates of increased positions.
Horizonte Minerals (HZM)
We are also interested in HZM long-term and were buoyed by the recent acquisition of the Vermelho project and the recent placing which I believe suitably funds the company for the next 2 years. We don't feel the market has taken any of this news into account and we look forward to future news relating to this and its other asset, the Araguaia nickel project. A Q1 2018 presentation also suggests a very low free float with 90.7% of shares held by major shareholders so new investors looking for sizable holdings might find buying in bulk difficult!
The Writer's views are their own, not a representation of London South East's. No advice is inferred or given. If you require financial advice, please seek an Independent Financial Adviser.