Tuesday, 13th August 2019 10:35 - by Stefania Barbaglio

"I believe there's still a great deal of opportunities to be exploited in the North Sea", says Independent Oil & Gas, CEO Andrew Hockey. Combining a good portfolio of assets, the right partners with a favorable outlook for oil & gas investment, the AIM-listed oil & gas producer and developer looks forward to future plans.
In the latest episode of the Financial Fox, presenter & oil/gas strategist Stefania Barbaglio spoke to Andrew Hockey. The company have been going through an exciting period over the last three months having established a partnership with CalEnergy Resources (CER), to develop IOG's Core Project and the recent spud of the Harvey Appraisal Well, in the North Sea.
CalEnergy are not only an active oil & gas operating company but the subsidiary of Berkshire Hathaway whose founder is the famous American business magnate Mr. Warren Buffett. Andrew Hockey hailed the partnership with CER as a "landmark transaction" for IOG, which he said would "deliver very significant value" for shareholders.
Independent has a strong focus on UK assets, particularly in the Southern North Sea, which encompasses gas assets containing reserves, contingent resources and prospective resources, able to deliver over 600 billion cubic feet of gas.
The portfolio is designed to take IOG from small to mid-cap company status. With the UK importing more than half of its gas, Hockey believes the domestic market represents an attractive opportunity for them.
Insert: https://youtu.be/uh06Qt6hDe4
Rising United Kingdom Oil & Gas Investment
There have been relatively few farm-out deals in the North Sea since the downturn in the oil market in 2014. But now, this trend seems to be turning upwards. The recently signed partnership with CalEnergy is one of two farm-out deals in the North Sea, showing good prospects for natural resources investment in the area.
In 2018, oil production rose to 1.09 million barrels (bbls) per day, an increase of 8.9% from 2017 and the highest UK oil production rate since 2011, according to the UK Oil & Gas Authority. The 2018 production covered 59 percent of the country's oil and gas demands.
In 2019, UK oil and gas upstream investment is expected to witness a projected 4% increase. Reflecting this increase, this year, O&G exploration in the UK could see drilling of up to 15 new wells, says the 2019 business outlook from Oil and Gas UK.
Sentiment is increasingly positive in other parts of the world, which could signal a boost in the natural resources space. Oil analysts in the US are confident that we may be close to another oil boom over the coming years. "Investors would be wiser to purchase oil assets at a discount in anticipation of a medium-term price boom," said Bob McNally, president of consulting firm Rapidan Energy Group on CNN Business.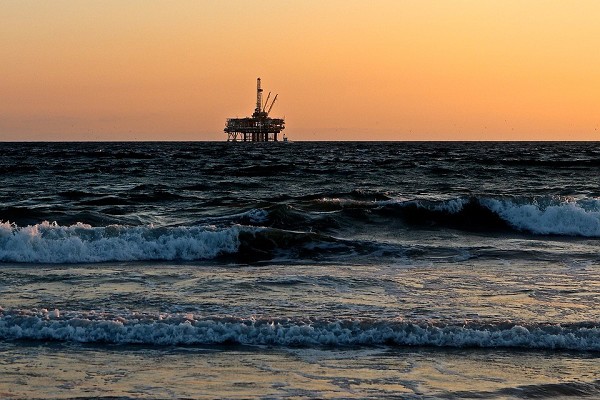 The gas share of the sector also shows positive prospects for investors. Gas production in the UK in 2018 totaled 40.6 billion cubic metres, which maintains the UK's status as a major gas producing country. Overall in Europe, second behind Norway, where the majority of UK gas imports come from.
In 2018, natural gas represented nearly 40% of UK's primary energy usage, growing from the previous year. A factor that has increased gas demand is the continued shutting down of coal plants, resulting in a greater reliance on gas for electricity and LNG terminals.
The North Sea opportunity: Harvey Appraisal Well
UK production in the North Sea had a profitable period in the 1980s and 90s. Highest annual production peaked in 1999.
More recently the North Sea continental shelf has become a mix of energy resources, such as fossil fuels, wind and developments in wave power. The UK, along with Norway, are the largest holders of oil reserves in their respective licences.
IOG's most exciting prospect is the Harvey Appraisal well, located at the heart of their core asset base in the Southern North Sea, with more than a 60% chance of success, results should be known in two months. Harvey has the potential to be the largest gas discovery in the company portfolio and could significantly enhance the economics of IOG's Southern North Sea business.
About the advantages of exploring in the North Sea, Hockey says, 'As an area of the North Sea, the Southern North Sea is probably the most benign to operate in. Water depths are relatively shallow therefore decommissioning liabilities are relatively low. You can use jack-up rigs so it's fairly simple to operate. You are not far from shore. So, you have many things in your favor in terms of minimizing the execution risk of actually getting things done at the Southern gas place."
Hockey believes that the Harvey well could deliver 85-199 bcf of gas for IOG: "Harvey could be a major catalyst for the business."
Follow us on @Cassiopeia_ltd and @_FinancialFox for more smart investment tips to come. Stay tuned!
The Writer's views are their own, not a representation of London South East's. No advice is inferred or given. If you require financial advice, please seek an Independent Financial Adviser.